Heather and I try to be all about healthy living. We strive to eat well and exercise regularly. However, we're just like everyone else in that we're often short on time and opportunity. When we're feeling rushed or even just unmotivated, we think it's helpful to know a few healthy living hacks.
We've broken down six of our best fitness tips below. Remember, we're regular moms doing our best to win at this healthy living thing. So, these suggestions should be simple for most people. Choose one or two of your favorites and be inspired to eat healthy and stay active.
Food Hacks
Many experts believe that a healthy weight is more likely to be found in the kitchen than at the gym. I agree with this line of thinking because I'm at my healthiest when I eat right. Now, I firmly believe that exercise is an important component to healthy living. However, eating poorly and expecting to make up for those mistakes at the gym is just wishful thinking. Life is all about balance. Therefore, prepping healthy food to have on hand just makes sense.
Check out these super easy food hacks:
Wash and Slice Veggies When You Buy Them. Add celery and lettuce to your grocery list. Once you get home and put the food away, grab a cutting board and knife. Wash the celery and lettuce and cut them up. Store separately in plastic re-closeable bags or containers with lids. Both types of veggies stay fresh for several days. Plus, it will be super easy to grab these items for a quick snack or side dish. I do this one all the time and it only takes a few extra minutes.
Freeze Homemade Batters. Pancakes are a big deal around here and I often bake healthy quick breads so I have a treat on hand for the kids' lunches. Sometimes it's tough to come up with the time to make the batter and do the baking or pancake flipping. So, I cut my meal prep time in half by making a batter ahead of time and then freezing it. Often I'll make a banana bread batter at night when I notice we have overripe bananas hanging around. It honestly takes about 15 minutes. Then, I'll freeze it and know I have the batter already made the next time I need a treat for company or school lunches.
Buy Plain Yogurt. This one may not sound too appetizing but plain yogurt has many, many uses. Keep it on hand. I've used it in place of mayo when I make a salmon or tuna salad. I've also used it when a recipe calls for sour cream and I even eat plain yogurt for breakfast sometimes. We recommend mixing a little bit of granola and cinnamon in with the plain yogurt. The tart taste may take some getting used to, but this healthy breakfast option is very filling. Try it!
Exercise Hacks
Remember when we said exercise is also an important part of healthy living? Listen, we know it sometimes feels impossible to find the time to hit the gym or run a few miles either before or after work. Luckily, movement is movement and we have developed several activity-inducing habits that nearly anyone can copy.
Take a look at our favorite exercise hacks:
Laundry Day Walkabout. I love it when laundry is folded and put away. Hopefully you do too because this activity can be turned into one of my favorite exercise hacks. A few times a week I gather all the clean laundry and fold it into piles according to owner. There are five people in my family so there are five piles, plus extras like towels and linens. I walk upstairs with one pile at a time and put everything away. So, I'm walking up and down the stairs at least five times. I'm telling you that this is a mini workout. If you don't have stairs you can still follow this strategy by walking to each room separately. And, if you've been feeling especially sedentary lately, add in a walk around your house in between putting away each pile. Be creative!
Wall Pushups. Do you hate traditional pushups? Me too. However, I do like the workout I get when I force myself to do them. And, because I'm desperate for some muscle definition in my arms, I try to do a few sets of traditional pushups two or three times a week. But when I'm not feeling it, I fall back on an old habit of wall pushups. Google how to do them with proper form and then each time you visit the bathroom, do 10 wall pushups after you wash your hands. (please wash those hands!). Once I had to stay in a hotel for about 15 days in a row and I ate restaurant food for every meal. I was so worried about gaining weight that I did 10 wall pushups every time I showered, plus more when I had spare time. Guess what? I didn't gain an ounce. We recommend this strategy as long as your doctor has cleared you for exercise.
Plank During Commercials. I bet you watch TV at night or at some point during the day. Are you free for just one minute during that TV time? Of course you are or you wouldn't be watching TV! When a commercial hits, do a traditional plank and hold for one minute. Again, use Google to check out the proper form. You'll be surprised at how this simple move can tone ab and thigh muscles. An extra benefit? Family members that are relaxing with you may be inspired to plank as well. The more the merrier!
Our healthy living hacks are habits that we've developed over time and we feel like they really work to help us eat better and move more. Do you have any fitness hacks to share? Please let us know below.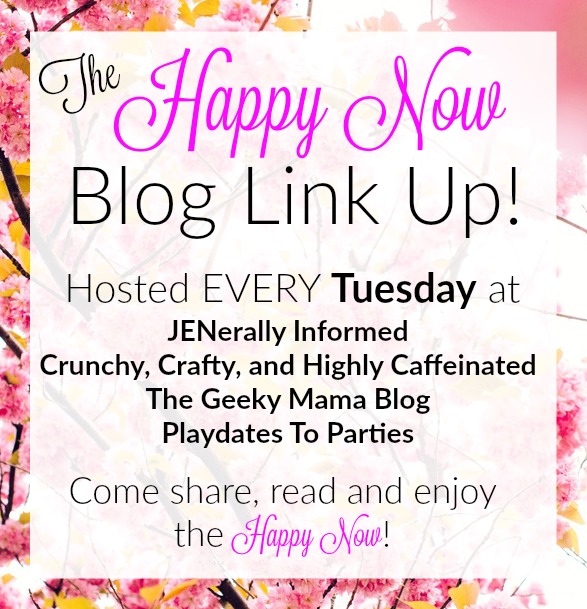 "Shared at Healthy, Happy, Green & Natural Party Hop"